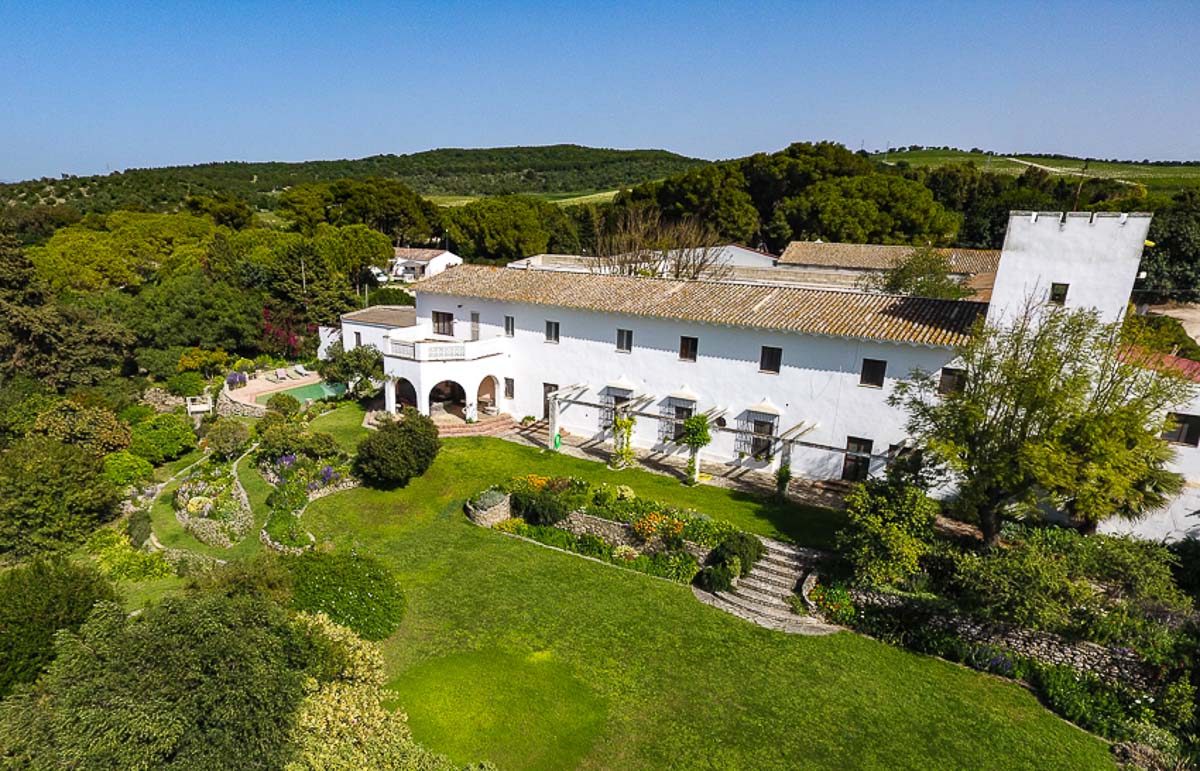 History
Archaeological remains show that the Cortijo de Guerra is located on an old settlement and that since Roman times, if not before, it had important human activity. The Cortijo, as an agricultural estate, dates back to the middle of the 18th century, when Don Francisco Guerra de la Vega, a Santander bourgeois and naval merchant based in Puerto Real, bought adjoining farmland creating a vast property which he called "Hacienda Guerra".
The main house, which dates from approximately 1780, with rural characteristics and few  ornamental elements, constitutes an example of the transformation and modernization of a farm with agricultural activity, while maintaining the values ​​of the original construction. It was in the middle of the 20th century when the Scully family took over the farm, innovating its agricultural and livestock management. Today, irrigated and horticultural crops predominate, alongside a large area of ​​pine forest and olive groves.
There is an old chapel located at the back of the building in which a simple belfry and an Arabic tile roof define the rural characteristic of the Cortijo.