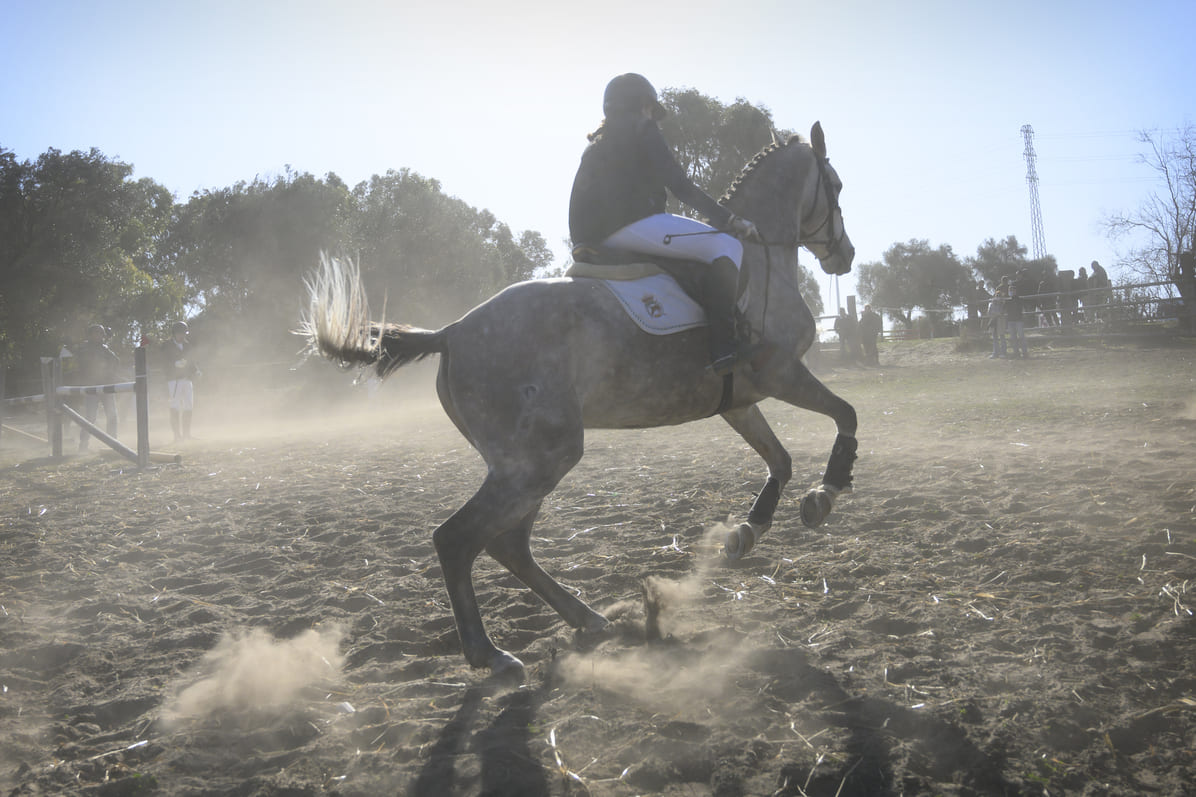 Horses
At the Cortijo de Guerra we have first class facilities for teaching and equestrian practice. We have 30 horses, some of them raised in the Cortijo itself and others belonging to different owners. Most of them are dedicated to competition at local, national and international levels, positioning our equestrian center in a place of reference in Spain in the disciplines of 3 day eventing and vaulting.
Equitation is based on three fundamental aspects: animal welfare, respect and life in nature. Our horses are happy and responsive, living in individual or shared pastures and being tended to daily. Respect is a basic principle that every animal needs to transmit confidence in training. The other aspect is the natural environment where we are located, which allows horses to enjoy a life of freedom in pastures, adapted to their needs.
The team
Our team is qualified and have ample experience in national and international levels,  qualifying them to create training programs for any level and age.
Horse riding
Riding is done in our arenas or on the various trails found within the farm. Our facilities include an indoor riding arena, an outdoor dressage arena (sand) and a jumping arena (grass).
Basic equipment is provided.
Dressage, Eventing, Jumping and Vaulting
Our teachers adapt the classes to meet the needs of any rider from beginner to advanced, children and adults. We select the horse which best suits the level of the rider. Classes include preparation of the horse, riding and care of the horse and equipment post-lesson.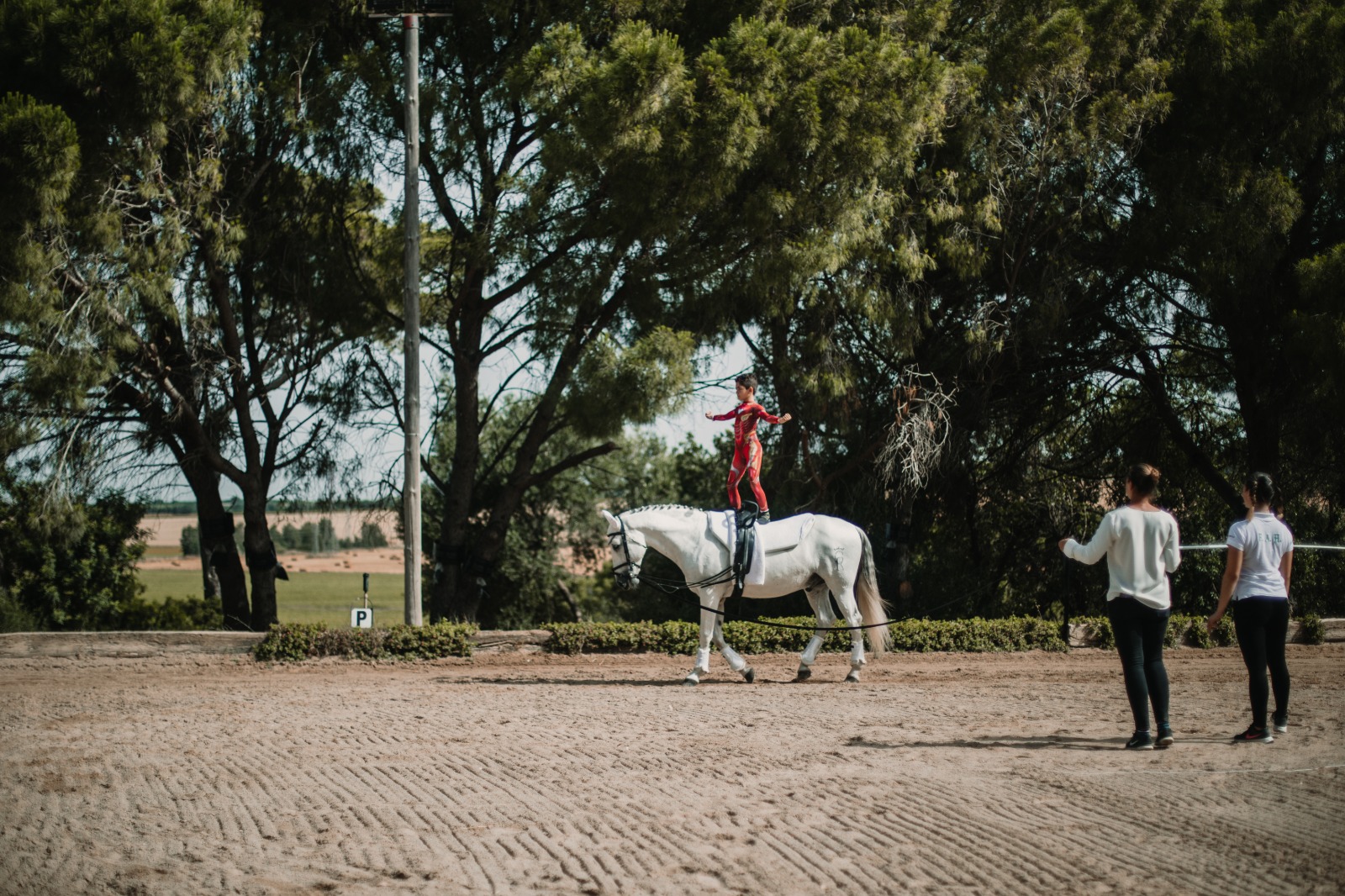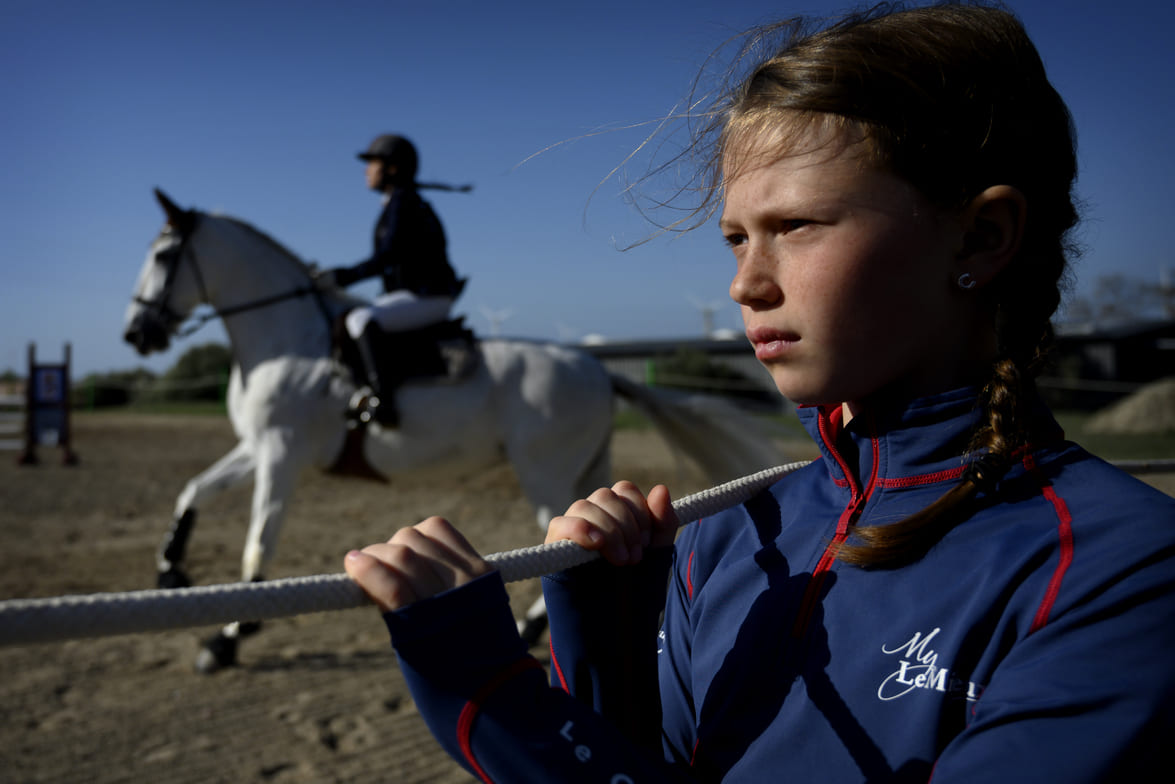 Hacks in the Countryside
The extensive natural environment where we are situated, offers the possibility to go for a hack accompanied by one of our teachers, crossing the 1500 has. on trails of varying difficulty and of great beauty. We offer group or individual excursions.
Equine Vacations
At the Cortijo, we love horses and animals in general. For this reason ad for all those who wish to bring their own horses, we offer packages that include rental of the facilities, upkeep of horse and rider, feed and stables. We have ample parking for trailers and vans.