Rooms
Four cosy rooms located in the Cortijo' s main building with independent access. Each room has a private bathroom with bathtub or shower.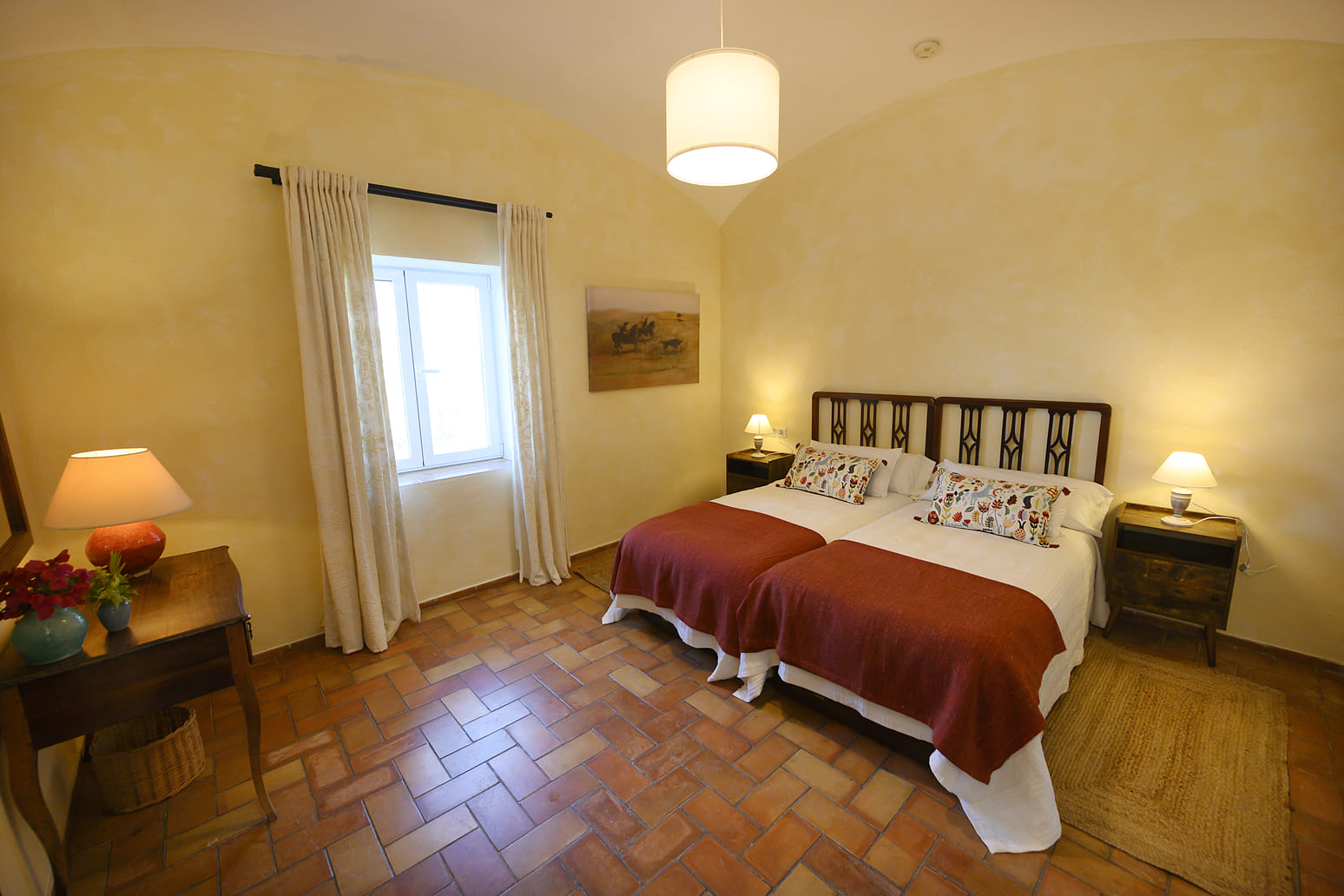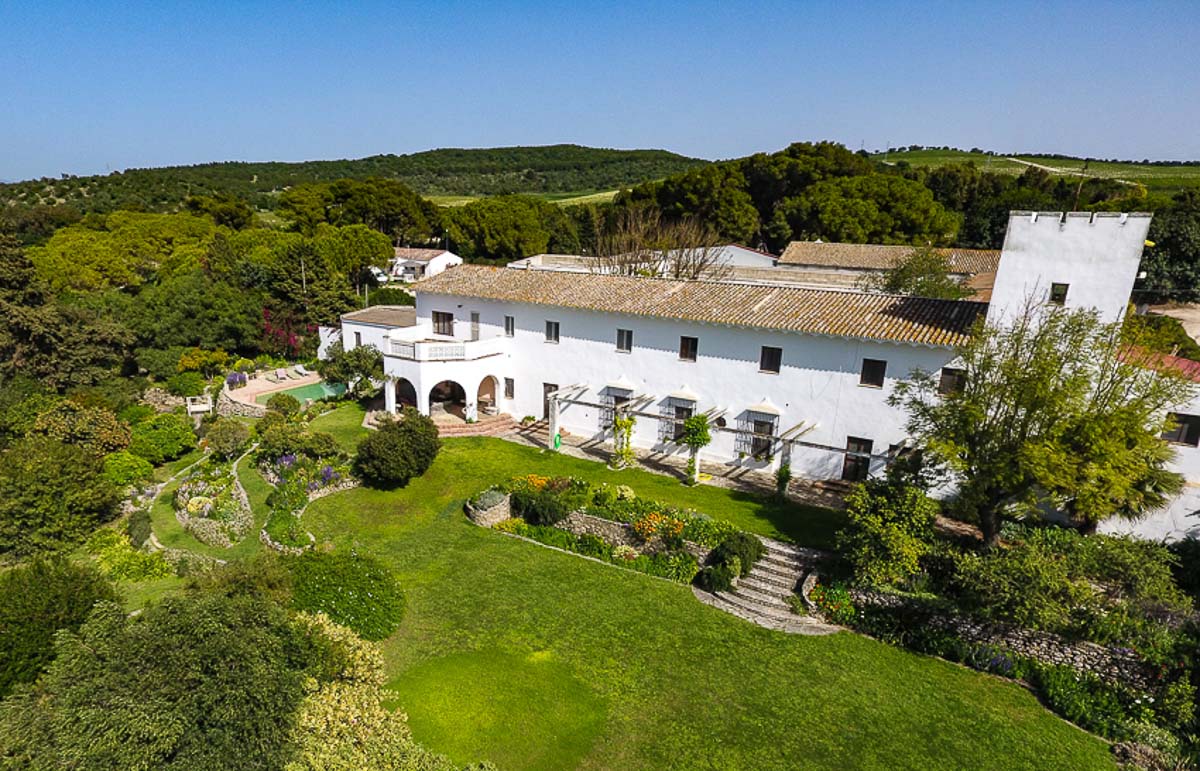 The Apartments 
Two one bedroom apartments with open-plan kitchens and living-room. The apartments feature a television and free Wi-Fi. They are located in the main building of the Cortijo, and are accessed by an independent patio and an independent stairway .
The Family Suite
The Family Suite is located on the first floor of the main building of el Cortijo. It has two bedrooms and a terrace featuring gorgeous views of the garden and the fields. It is equipped with a kitchen and a spacious integrated living-dining room.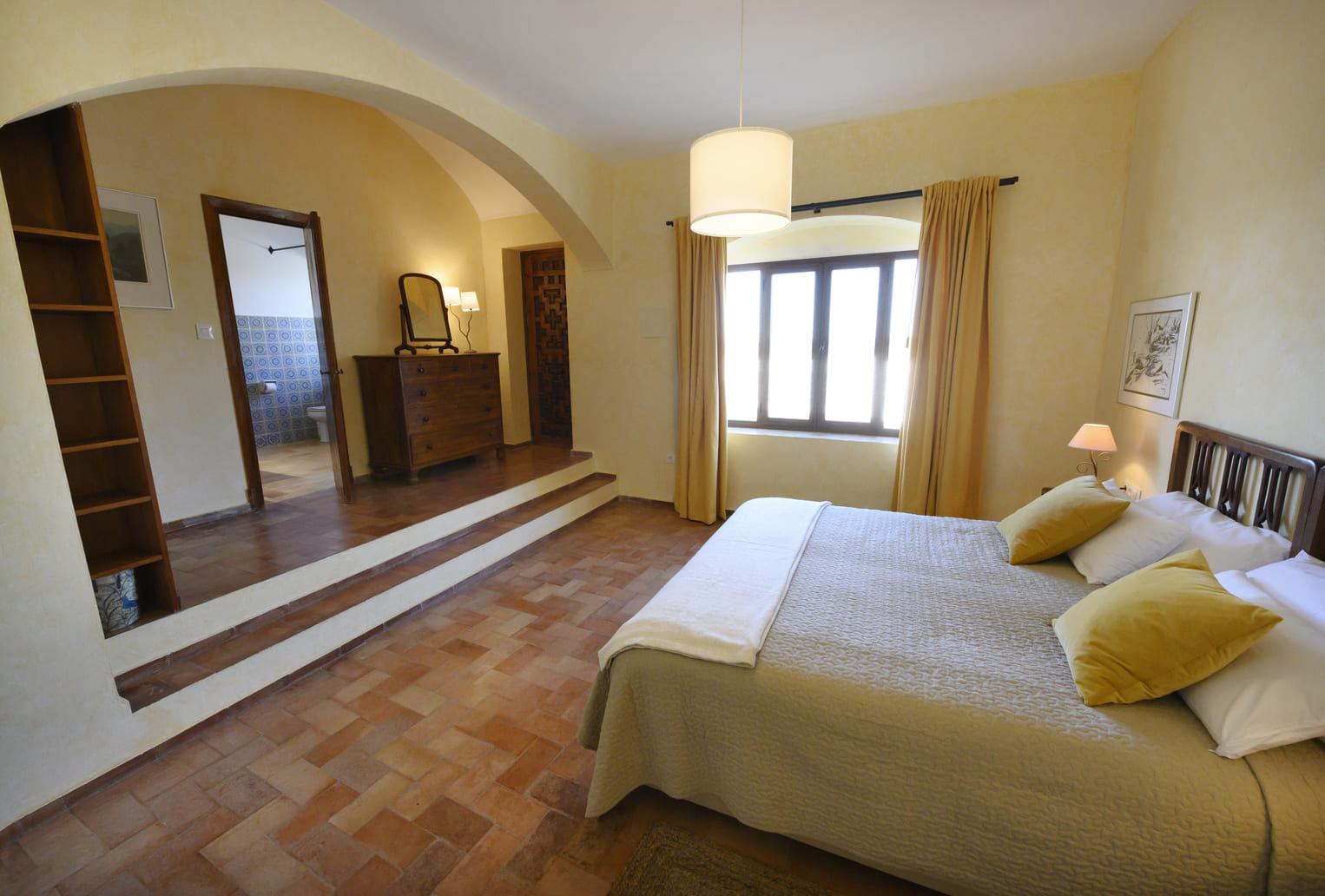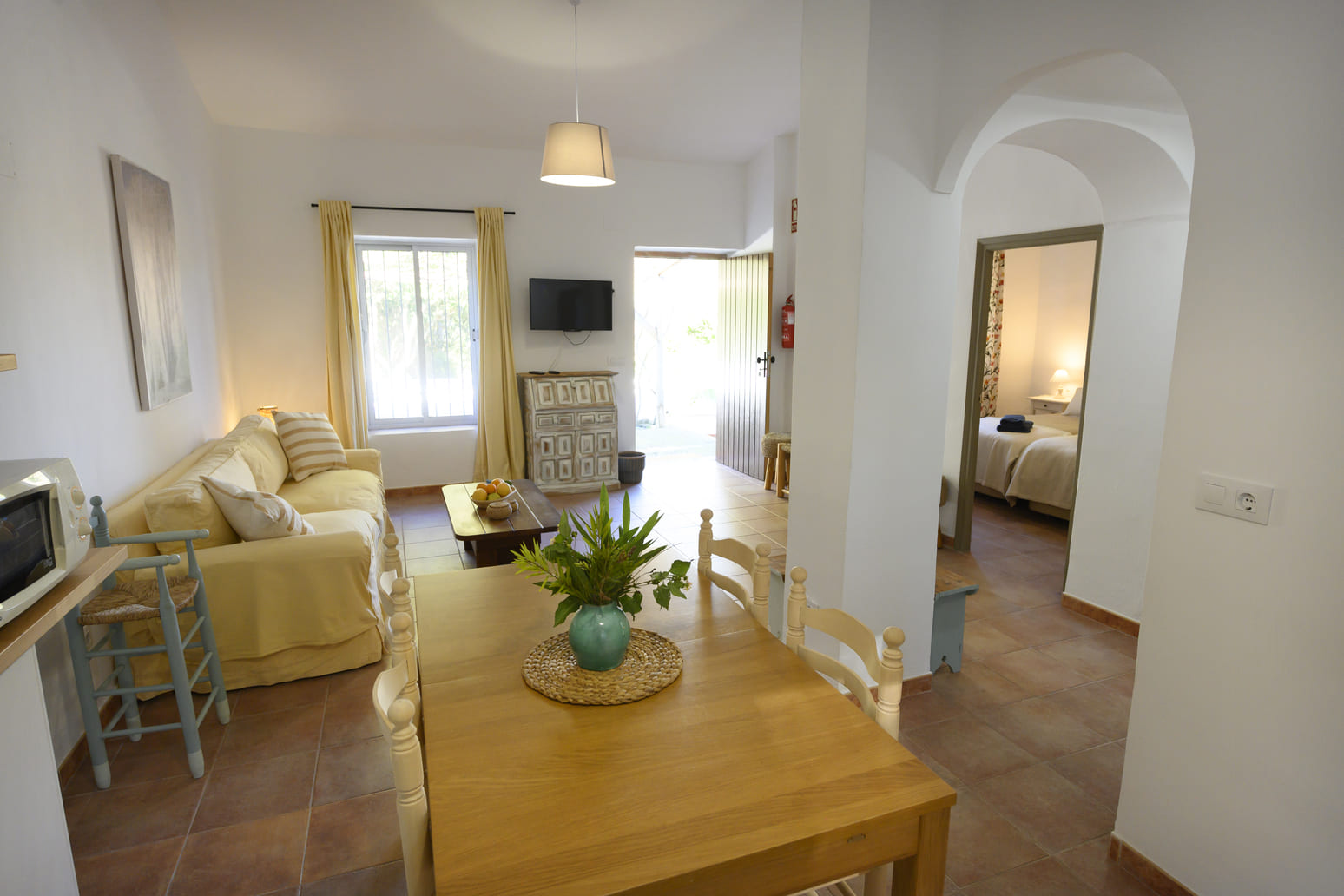 Las Casitas
Located independently from the Cortijo's main building, these renovated farmers' houses provide an ideal escape into the  countryside. Situated close to the swimming pool, the Casitas feature a charming porch, a kitchen, two bedrooms and a bathroom.